The nursery is open for 51 weeks of the year and is open from 07.00 hours until 18.00 hours. We cater for 58 children, aged between 6 weeks to school age, per day. We offer full and part time places and offer funded hours to 2, 3, and 4 years olds. The children are organised into age related rooms. They all have access to an outdoor soft play area during the day, which has recently had a large canopy installed, this protects the children from the sun during the summer months and provides shelter in the rain.
The nursery has a wide range of visual aids around the nursery to help parents, carers and children who speak English as an additional language. This ranges from a visual menu board, plus labels around the room in children's key home language. The nursery is easily accessible by car or bus and is only a 7 minute walk from Newcastle town centre.
Why choose The Croft Nursery?
Established since 1990
Fully qualified experienced nursery nurses
Large Victorian Detached House
All weather outdoor play area with canopy
Nutritious home cooked food from locally sourced suppliers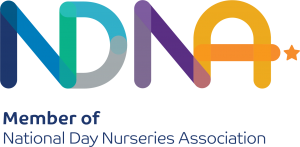 Close to Royal Stoke Hospital
Ample free parking
All staff are trained in Paediatric First Aid
Weekly activities – Bee Active
Staff are fully vetted and Enhanced DBS checked

Inspiring Brighter Futures
90% of children are at the expected or exceeding levels of attainment in Making Relationships in Personal, Social and Emotional development.  93% of children are at the expected or exceeding levels of attainment in Moving & Handling in Physical Development.
(August 2020 – Autumn Term)
What OFSTED Say….
"Promoting children's personal, social and emotional development is given a clear priority. Staff build close relationships with children, offer good reassurance and encourage them to explore"                                                                                                           (Ofsted, Dec 2017)
"All staff plan well around children's interests and what they enjoy most. On occasions, teaching in the pre-school room and in the Peter Rabbit room is outstanding" 
(Ofsted, Dec 2017)
"Staff provide good one-to-one attention to those children who need it most to help close gaps in their learning. For example, children who speak English as an additional language and children who have special educational needs and/or disabilities receive effective support"
(Ofsted, Dec 2017)